If you want to use First Principles Discipleship in your church or Bible study group...

You can avail of quantity discounts and discipleship director support
How Important is the Discipleship Director?
The Discipleship Director makes it all happen! Under your pastor, you help him disciple the believers in your church, step by step through the marvellous truths of Scripture using this programme. The director's handbook will help you set up everything you need to do to make Discipleship a part of your church!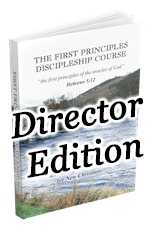 Download the Discipleship Director's Handbook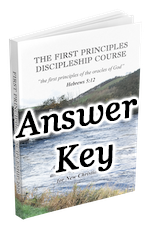 Download the Discipleship Answer Key
For quantity discounts or any other discipleship questions, email us here!
Discipleship Director Support is available from the International Director, Paul Layton
Phone in Ireland: 021-4871234
From elsewhere in Europe, ring: 00353-21-4871234
From the USA and Canada, dial: 011-353-21-4871234